About Victory Nihon Educational Consultancy
We help Nepalese students to make the right Abroad Study decisions. Our expertise in the field of overseas education has made us a time-tested resource in helping students to gain admission to suitable courses.
Victory Nihon Educational Consultancy Preparation classes are run by internationally certified teachers. A Truly World Class Learning Center acclaimed by national and international students
We represent institutions across several countries Australia / New Zealand / UK / Europe / USA / Japan / Poland / Netherlands / Cyprus / South Korea / Canada. All programs are covered from UG, PG to Ph.D.'s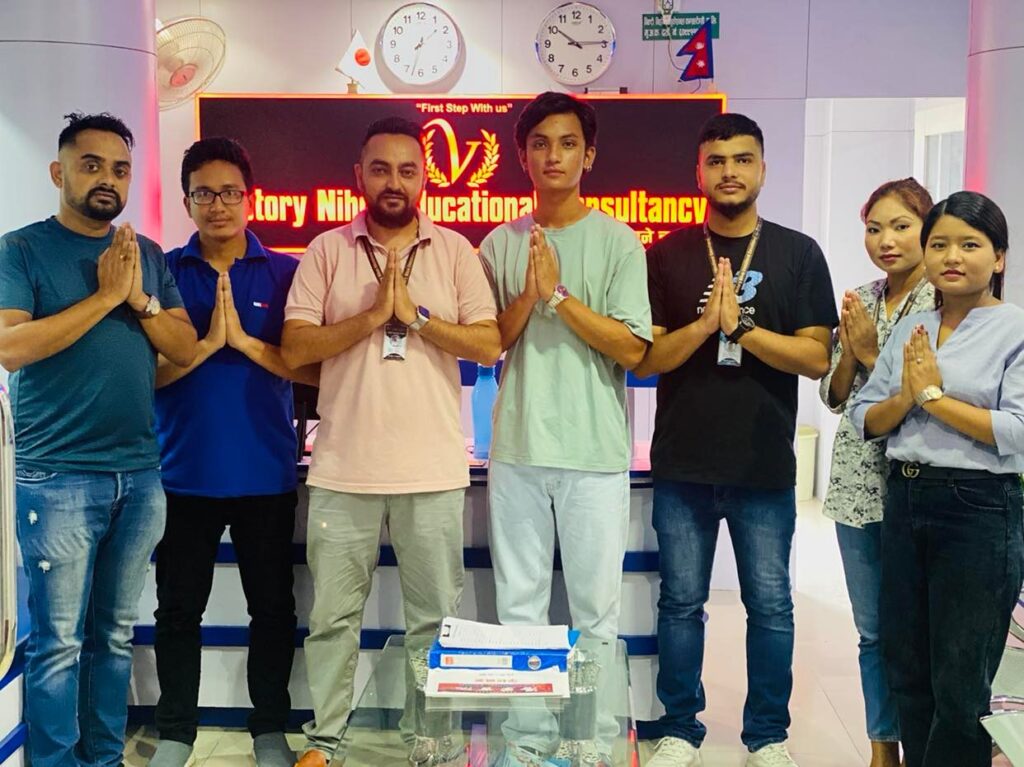 We have very highly skilled and experienced teaching faculty members with us. They have real-life experience in the country and focus mostly on practical education.
Quick track application handling is guaranteed through master network designs and experienced faculty yielding investment funds as expected and fund.
Over a time of mastery, understudies are made mindful of the procedures and given help with benefiting bank advances.
Arranging And Assisting Admission​
Victory Nihon Educational Consultancy gives extraordinary consideration in understudy uphold, helping them through the confirmation strategy, and proceeds with our help all through their residency abroad.
At Victory Nihon Educational Consultancy we do not charge before you receive the CEO Letter. We are very sure about you receiving the CEO Letter if you chose us as your educational consultancy.
University And Course Selection
Through the ability of our very much prepared personnel, we affirm that our understudies obtain the prime choice of courses at important colleges from a variety of decisions to pick from.
Follow-Up For Securing Admission
 On transferring the applications our whole advocates see that the applicants secure confirmations in no time and close the understudies on different stages in affirmation. 
Booking flight tickets well ahead of time, keeping side by side the limits that can be profited, makes it simpler for understudies to travel to their objections easily. Pre-takeoff instructions are additionally given to mentally tune the understudies for their future Endeavor.
Preceding arriving in your preferred new nation fitting information is given to help you relocate, travel, and settle abroad. The Pre-takeoff class gives an understanding of the different features of the understudy life that the understudies are to observe on unfamiliar land.